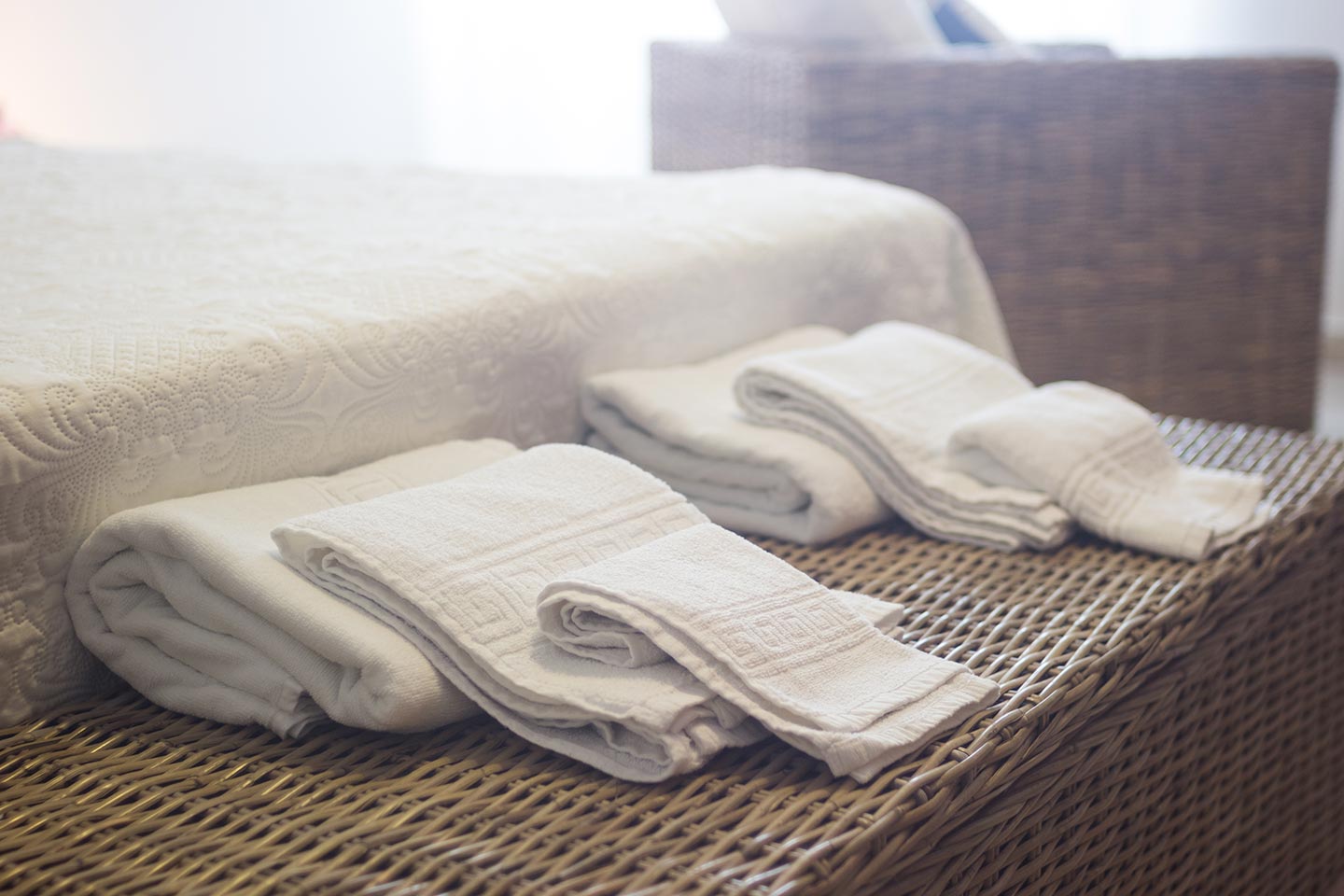 Marina
You'll be stunned by the light and by the style of this room, which is looked after in every detail.
Our Room
The light seeps through the two large windows overlooking the green hills of Candia and the mountains that surround the city. A warm and embracing light, accompanied by a light breeze that blows around the house in the morning and evening, going in and out of the quaint dormer window upstairs. After the light, you'll immediately notice the small and large details that Ilaria has carefully selected and arranged with particular creativity: the great oars over the bed (ask where they come from!), the sticks hanging from the ceiling, the wicker furniture in the living room where
you can sit and watch TV and the shell-shaped lamps. And then there's an old wardrobe in solid wood, large striped pillows and a particular fabric ceiling light that hangs from the ceiling. Marina is a family room located on the second floor (which can be used as double or triple room when necessary). This spacious room can accommodate the needs of larger families. The bathroom, which is next to the room, is for private use by the guests of the Marina room and is equipped with all comforts: shower, hair-dryer, refined courtesy kit, soft and clean towels.
---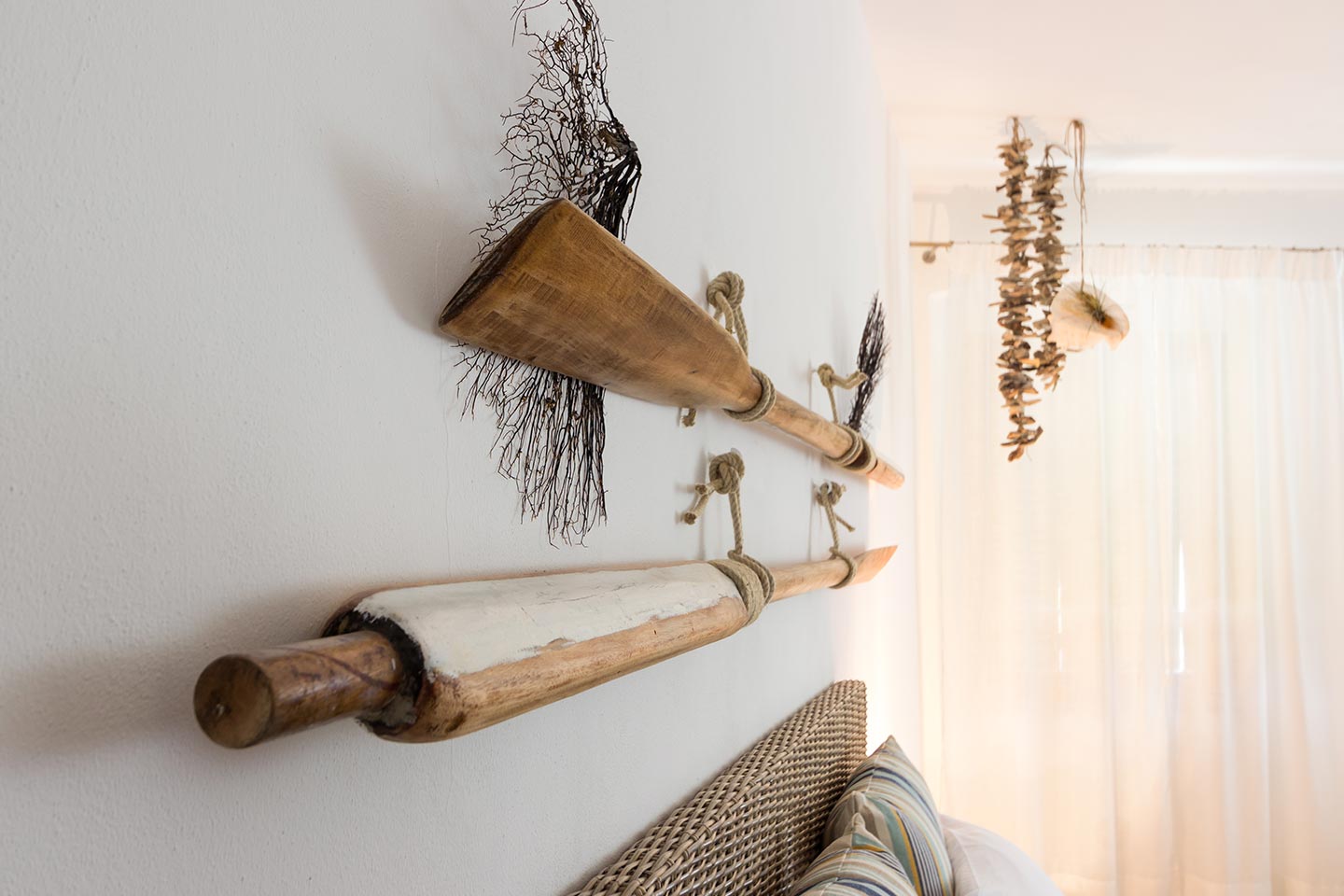 DETAILS GOING BEYOND APPEARANCES...
Old oars, shells, suspended sticks and antique furniture: every detail of this room makes you dream.
---